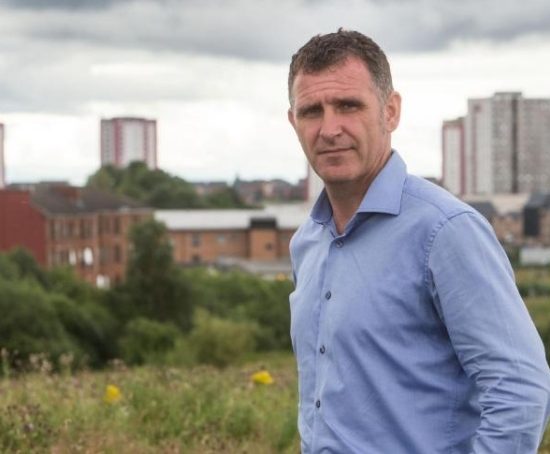 Commissioner for Fair Access
John McKendrick
John was appointed Scotland's second Commissioner for Fair Access in January 2023, succeeding Professor Sir Peter Scott. John is also Professor of Social Justice at Glasgow Caledonian University and Co-Director of the Scottish Poverty and Inequality Research Unit.
Appointing a Commissioner was one the recommendations of the Commission for Widening Access.
The Commissioner is independent of the Scottish Government. The main responsibility is to write an Annual Report to the Government on progress towards meeting targets for fair access, recommended by the Commission and agreed by Ministers.
The aim is that by 2030 one-fifth of entrants to higher education should come from the 20-per-cent most deprived communities in Scotland. The Commissioner is also responsible for overseeing the work of the Scottish Framework for Fair Access. The Commissioner's role acts as a focus for efforts by colleges and universities to promote fair access, working closely with the Government, the Scottish Funding Council, Universities Scotland, Colleges Scotland, NUS Scotland, University and College Union and other stakeholders.
Commissioner's Responsibilities and Functions
The Commissioner provides impartial policy advice to the Scottish Government and other organisations and works across the entire education system to:
develop best practice
improve the evidence base
hold to account all those with a role in advancing fair access to higher education.
The Commissioner holds a non-statutory role. He is not an ombudsman or regulator and is not able to take forward individual cases.
The functions of the Commissioner for Fair Access are to:
lead cohesive and system wide efforts to drive fair access in Scotland; acting as an advocate for access for disadvantaged learners and holding to account those with a role to play in achieving equal access, including ministers and the Scottish Funding Council (SFC)
co-ordinate and prioritise the development of a more substantial evidence base on the issues most pertinent to fair access, including the commissioning and publication of independent research and the development of a framework for fair access
publish an annual report to ministers outlining the Commissioner's views on progress towards equal access in Scotland to inform development of effective policy at national, regional and institutional level.
John's reflections on Widening Access and the Role of Commissioner
The idea that education provides opportunity for all to fully realise their potential has been, is, and should always be, central to its purpose in Scotland. Widening participation to higher education is the pinnacle of that goal.
Progress has been made toward meeting the ambitious 2030 target to widen participation, and universities, colleges and schools should be commended for meeting the targets ahead of schedule.
However, the world in which we live has changed. The Covid pandemic and now the cost-of-living crisis have intensified the problems that present for many, but particularly for those already facing most disadvantage. Therefore, we now need to upscale our efforts to widen participation in Higher Education. This is essential if Scotland is to prosper as a high-skill economy, and to do so as an inclusive society.
It is a great honour to be appointed Commissioner for Fair Access. I relish the opportunity of working with those committed to tackling inequalities in participation.
Commissioner for Fair Access website
The Commissioner has developed a standalone website about his role and his work including publications ranging from Annual Reports, Discussion Papers, Blogs and News.
Keep up to date with John's work here at Commissioner for Fair Access 
Previous Commissioner - Sir Peter Scott
Sir Professor Peter Scott was appointed Scotland's first Commissioner for Fair Access in December 2016.
Peter is Professor of Higher Education studies at University College London. Before that he was Vice-Chancellor of Kingston University and Pro Vice-Chancellor for external affairs at the University of Leeds. He was a member of the board of the Higher Education Funding Council for England where he chaired its widening participation strategic committee.
His earlier career was spent in journalism and he was Editor of the Times Higher Education.
He was knighted in 2007 for services to education and is the recipient of a number of honorary degrees. He has published widely on education, including widening access issues.
The Commissioner's Publications
The Commissioner has published a number of short papers on issues pertinent to access, as well as three annual reports:
Access to Postgraduate Study: Representation and Destinations: Discussion Paper, January 2020
The Commissioner's first report – Laying the Foundations for Fair Access – was published in December 2017.
The Commissioner's second report Building on Progress Towards Fair Access – was published in June 2019
The Commissioner's third report Fair Access to Higher Education: Progress and Challenges – was published in June 2020
The Commissioner's fourth report Re-committing to Fair Access: A Plan for Recovery      – was published in June 2021
The Commissioner's fifth report  "Maintaining the Momentum towards Fair Access"  was published in May 2022.
The Impact of Covid-19 on Fair Access to Higher Education – December 2020
Disabled Students at University: Discussion Paper, February 2019
HESA Entrant Statistics 2017-2018: Commissioner for Fair Access Statement, January 2019
Retention, Outcomes and Destinations: Discussion Paper, January 2018
Laying the Foundations for Fair Access: Annual Report 2017 from the Commissioner for Fair Access, December 2017
League Tables: Discussion Paper, November 2017
Contextual Higher Education Admissions: Discussion Paper, June 2017
University and College Admissions, Offers and Acceptances: Discussion Paper, June 2017