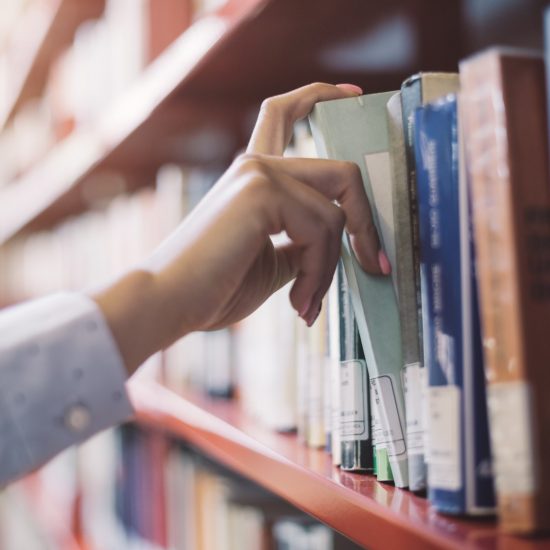 Learning Resources
This section contains useful recorded webinars, seminars, papers, online materials that you may find useful to read, use or adapt for our own particular activities. Any papers, publications or reports will also be listed here
Social Media Toolbox
We have pulled together a Toolbox of the most useful and relevant social media platforms. In the increasingly digital and remote learning environment within which we operate, finding ways to inform, update and contact  with learners and stakeholders, new and existing, is essential to begin and maintain contact. We hope you will find this useful and we will make sure that it is kept up to date so that it reflects most relevant and current practice.
With thanks to Monika Anderson, University of Glasgow Widening Participation team for developing this resource
Have a look at the Social Media Toolbox here
Toolkit Webinars
Toolkit Webinars
A series of five pre-recorded webinars has been developed on using the Fair Access Toolkit and carrying out evaluation. Webinars are pre-recorded without an audience and each lasts 20 minutes approximately. Webinars will be retained as a resource on the Fair Access website. This means that practitioners can access these at a time that suits them best and can be watched in sequence or selected for choice of topic.
Click here for more information
Online Resources
This section will contain any pre-recorded webinars, courses, discussions, etc that may be of use for WP work. This includes resources provided by Open University and other contributors
Click here for more information
Publications, Articles and Papers
Publications
Accessing Robert Gordon University: The experiences of students from disadvantaged backgrounds
Professor Stephen Vertigans, Head of School of Applied Social Studies at RGU,and Sarah Minty, University of Edinburgh, recently undertook research with undergraduate students from MD20 areas and those with care experience/ estranged backgrounds at RGU to explore their routes to the university and the barriers and enablers they encountered on the way.
You can read their research findings here
The Impact of Covid-19 on Fair Access to Higher Education,  Sir Peter Scott, Commissioner for Fair Access, December 2020
The report focuses on themes of digital poverty, articulation, outreach and access, online learning, student experience, staff, mental health, financial hardship, targets and examinations, grades and contextual admissions and reinforces the need to continue to take effective, and urgent, action to tackle inequalities in access to higher education
Sir Peter Scott's report can also be found on the Scottish Government website 
Scotland's Learning Pathways Report
The Scottish Funding Council (SFC) has published a new statistical report looking at student transitions from college to university. The publication focusses on articulation, the mechanism which enables college students to join a university degree course at the start of its second or third year.
Recent advances in SFC's development of a national database for articulation have opened up new and more nuanced ways of understanding how the process works.
For the first time analysts have been able to study two distinct groups. One group covers a wider definition of articulation and includes a wider spectrum of qualifications, as well as students moving between the higher education courses provided by the University of the Highlands and Islands and SRUC. The second group only comprises Higher National Certificate and Higher National Diploma qualifications and excludes internal movements within institutions that provide both further and higher education courses.
According to the report's authors, widening the discussion in this way opens the door to a more complete understanding of the learning pathways available to students wishing to progress without repeating any levels of learning.
Although the report effectively sets a new baseline for analysing articulation, it also provides an annual comparison of the proportion of students living in Scotland who enter a university degree course from HNC/HND at college. This has remained at between 21 to just less than 23 per cent since 2014-15 and has been a consistent contributor to progress in widening access.
Whilst the growth in acceptances of a university place from people living in Scotland's most deprived areas (including a 5% increase for 2020-21) has helped to place Scotland effectively two years ahead of its widening access targets, articulation has also played an important part. Its proportional contribution has held steady despite more disadvantaged students choosing direct entry to university as their route to a degree.
Commenting on the significance of today's report, SFC's Director of Policy, Insight & Analytics, Martin Boyle said:
"Improving pathways from college to university is one of the ways in which we can expand access to higher education and it's important that our institutions continue to work together so that learners receive credit for prior learning where appropriate. Thanks to productive collaboration we now have a clearer and more detailed picture about pathways to a university degree. The findings of today's report will feed into our Review of Coherent Provision and Sustainability, and further develop our thinking about more efficient pathways for learners."
Read the full Articulation from Scottish Colleges to Scottish Universities 2014-15 to 2018-19 report.
The Scottish College of the Future  A nations-specific final report
The Independent Commission on the College of the Future was launched in Spring 2019 as a UK-wide, four nations process, asking two simple questions: what do we want and need from colleges from 2030 onwards, and how do we get there?  The Commissioners – chaired by Sir Ian Diamond – have held roundtable and workshop events with a broad range of individuals and organisations across the UK. They are supported by an expert panel, who have been feeding in throughout the process. The Independent Commission has benefited from learnings across the four nations of the UK, drawing lessons and insights from reform trajectories and from exemplary institutional practices.
The Scottish College of the Future sets out recommendations that, if implemented by the Scottish Government, funding bodies and colleges, will empower the sector to deliver more strategically on skills and innovation support for new jobs, good jobs and green jobs. It would also transform the life chances for learners of all ages and levels.
Whilst there is the important prospect of a much-needed reform agenda to renew and reaffirm the role of colleges in Scotland, we are also clear that this is not just a report for government. This report calls on everyone across the system to take collective ownership of the change agenda, living out the principles that this report describes.
You can read this report here Scottish College of the Future
Widening Access to education is crucial – especially during a global pandemic
This year Covid-19 has upturned so many areas of society and the education sector is no different.
James Dunphy, Director of Access, Learning and Outcomes at SFC explains why the pandemic makes our goals to widen access even more important. You can read his blog on the SFC website
On behalf of the Sutton Trust, NEON Director Dr, Graeme Atherton has undertaken the most extensive scoping to date of how leading universities in different countries are addressing inequalities in access for those from low income and other marginalised backgrounds.
Dr Graeme Atherton (NEON) has undertaken a report on behalf of the Sutton Trust Report  'Room at the top: Access and success at leading universities around the world'  which has looked at how leading universities in different countries are addressing inequalities in access for those from low income and other marginalised backgrounds.
The report recommends that:
leading universities in the UK undertake 'institutional conversation' led by senior leaders which focus on diversity, inclusion and access,
identities related to first generation students are celebrated and dedicated teams formed to support such students
a global network to exchange practice/knowledge in the field of access and success activities amongst leading universities is constructed.
College Leaver Destinations 2018-19
Coherence and Sustainability: A review of Scotland's Colleges and Universities Phase One Report: Insights to Develop Further, October 2020
National Articulation Forum Final Report 2020
Report on Widening Access, April 2020, SFC
Commission for Widening Access: A Blueprint for Fairness – Final Report of the Commission for Widening Access, March 2016
Commission for Fair Access Annual Report 2019: building on progress towards fair access
Commissioner for Widening Access: Discussion Paper: Access to Postgraduate Study: Representation and Destinations, January 2020
Fair Access to Higher Education: Progress and Challenges, Annual Report 2020 – Commission for Fair Access annual report
Resources and Useful Reading
WONKE – Home of the Higher Education debate
UK Research and Innovation works in partnership with universities, research organisations, businesses, charities, and government to create the best possible environment for research and innovation to flourish
Higher Education Policy Institute
The Conversation Independent source of news and views, sourced from the academic and research community and delivered direct to the public
Volunteer Scotland has a daily Radio V podcasts on all matter volunteering and learning.
OFS Briefing Note Needs of Students Without Family Support During Pandemic May 2020
Universities of Sanctuary Resource Pack
About the Universities of Sanctuary, how to become a University of Sanctuary, including case studies, useful links and websites.