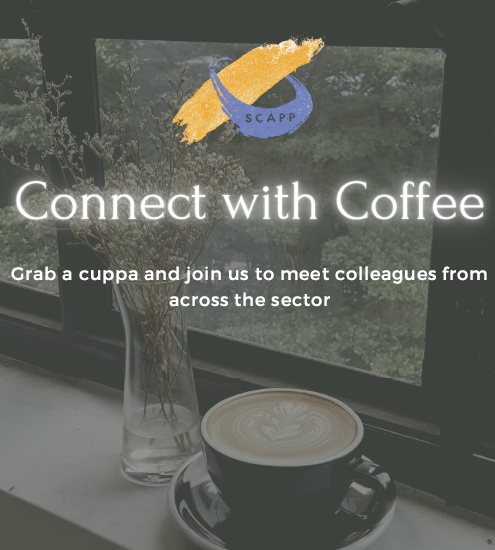 Connect with Coffee
SCAPP Connect with Coffee
Next event: Monday 24th April 2021  11am
As we continue to work remotely, we realise that our opportunities to meet, network, share news and practice or just say "hello" – in the train, corridor, coffee queue or water cooler  – are limited. To address this in some way, we are introducing SCAPP Connect with Coffee events which will give you a chance to meet new colleagues, or catch up with existing ones.
These events will normally take place on the last working day of each month.
Join us for the fifth in our series of online events to meet other SCAPP members.
We begin each event with a short ice breaker or presentation by a colleague on a topic of interest – e.g. hobby or interest, their career journey through WP – followed by an opportunity to meet for 20-25 minutes with someone attending the event too.